Pondicherry
Hot Spots

Bharathi Park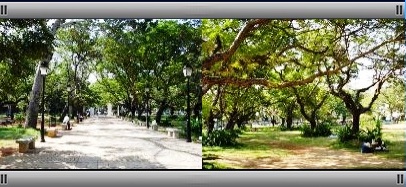 The Government Park in Pondicherry serves a classic example of a stunning and aesthetic entertainment park which is frequently visited by leisure travellers and tourists bewitched by its intriguing serenity.
The Government Park in Pondicherry is aptly located in the central region of the old colonial town. The significance of this unique park is derived from the fact that it is surrounded by some of the most prestigious Government buildings like Lt.Governor's Palace, the Legislative Assembly, Government Hospital, Ashram dining room, Cercle de Pondichery private club and the old Hotel Qualite'.
The park not only provides the lush green lawn and flower flooded picturesque beauty of a typical garden, but also offers a rejuvenating placid ambience making it a perfect place for relaxing.